Be the Most and Best You can Be
"Your work is a Ray of sunshine that removes the shadows." ~Celeste M.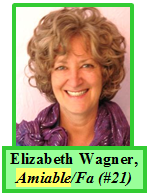 All and everything in this universe is energy vibrating at specific frequencies of Light – including YOU!
Your Essence is your real and true nature, which vibrates at a specific frequency of energy.
Knowing the energy frequency of your core Essence enlightens and empowers you to Be the most and best you can Be.
Aligning with your Essence (on the inside) transforms your life (on the outside).
Color Indicates Energy Frequency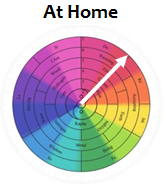 A color wheel represents the entire electromagnetic spectrum of vibrational frequencies within the universe, as well as within your Self.
This chart symbolizes twelve levels of energy frequencies around the circle, as well as all the energy frequencies of all types.
The arrow in a chart indicates the specific color that accords with your unique Essence energy when you are at Home and in alignment with the seven layers of your real and true nature.
Are You Out of Alignment?
How many of these areas have you experienced problems, issues or challenges?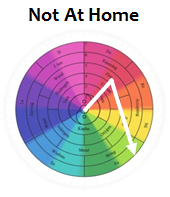 Energy   •   Sex life   •   Self-esteem   •   Self-confidence   •   Health   •   Weight loss or gain   •   Job or Career   •   Relationships   •   Making decisions   •   Setting goals   •   Seeing what direction to go in
This could be due to misalignment.
When you are not in alignment with your real and true nature (Not At Home) and have strayed into trying to operate as some other type that is away from your natural Home (which happens 50 percent of the time) – this condition can create imbalances in many areas of your Life and Self.
It never works as well to try and be something you were not naturally born to be.
When you are in alignment, you can get further faster in every area of your Life and Self.
Lighten Up & Transform Your Life
Transform your life to experience liberated living by learning:
What to release that no longer serves you and is weighing you down
What to incorporate that will lighten you up (physically, emotionally, mentally & spiritually)
How to transform your Energy in 9 Key Areas
How to increase 7-Levels of your Health and Energy
How to align with the 7-Layers of your real and true Essence to awaken your fullest potentials
Sign up now for your FREE Energy Assessment
"This information has opened me to grow into who I am really meant to be and give me confidence and courage to continue this work because there is so much more of life in store for me." ~Roxanne F.
Are You Ready? …
To evolve into your next best life and self?
If your interest is peaked, I've designed a 6-day online, home-study course that you can try out for FREE – meaning there's no risk to you. The only cost to you is subscribing to Take the Journey by inputting your name and email address [it's safe and secure and never shared with anyone]. 
What You'll Get:
For the next six days you'll receive an email in your in-box, with a link to an article that shares new information and how to practically apply it. Playing with the tools and self-assessments will enlighten you by giving you a reading of where your energy is right now, and how you can bring it into greater alignment.
What You'll Learn: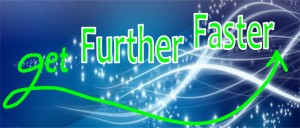 Have you ever wondered what this life is really about? What your purpose is, or what you're here to know, do and BE?
Have you ever felt overwhelmed and wished you knew what to pay attention to and eliminate as a distraction?
Are you looking for what's going to give you the fastest results?
Then Take the Journey…
---
Elizabeth Wagner is an author, mentor and coach whose life's work includes the study of rays of light and color, vibrational frequencies, energetic correspondences, ancient classical forms of typology, and unifying all authentic forms of typology back together in one place, in one chart.  She created the typological programs with color-coded typological correspondences to help others get further faster in learning and integrating their unique vibrational frequencies and what corresponds with their real and true nature.  Her work provides physical, emotional, mental, spiritual balancing tools, bridging ancient wisdom with quantum physics and evolutionary consciousness.  She is a practitioner of plant, herbal and energetic medicines, specializing in sacred typology, food as medicine, reversing disease, integrated yoga, mind/bodyworks, relationships, energetic healing, conscious entertainment, and the Ray as an ascension tool.